Sales: metals & products
Service to refining customers
By providing distinctive services to our refining customers, Umicore Precious Metals Refining is recognized as a world class player, not only for the quality of its technologies and products, but also for the quality of its services.

The company often acts as a toll refiner, where the valuable metals contained in the raw materials are credited to the refining customer's metal account, followed by physical shipment, repurchase or account-to-account transfer.


Alternatively, Umicore Precious Metals Refining purchases the raw materials (or more precisely, the metals contained) and uses its expertise to sell these at the best available market conditions.


Metals within our VAT warehouse can be used for trading purposes. This administrative flexibility allows chain sales on refined metals, located in Hoboken, without application of the Belgian VAT and without VAT registration of foreign third parties in Belgium, as Umicore will act as representative to perform VAT-reporting duties.


Specific services can be provided, such as metal transfers, leasing, geo-swaps, metal-swaps or any other techniques aimed at reducing capital employed or matching our customers' needs.
Sales
In addition to above metal-related services to its refining customers, Umicore Precious Metals Refining sells a wide range of metals/products as refined metal, compound or unrefined intermediate as the case may be, ranging from precious metals (Ag, Au, Pt, Pd, Rh, Ir, Ru) to base metals (Pb, Cu), minor metals (In, Te, Se, Sb, Sn, Bi) and derivated products (H2SO4, aggregates).
For more information click here.
The business unit Umicore Precious Metals Management in Hanau (Germany) and South Plainfield (New Jersey, USA) secures precious metal supplies for Umicore's valued metal customers, providing tailor made metals management solutions to Umicore's product customers.
Please note that we do not sell directly to private investors – sales are conducted through industrial consumers, banks and certain trading partners.
Umicore is Associate Member of the LBMA (London Bullion Market Association) and is also a GDL (Good Delivery List) refiner for Ag and Au. As such it complies with the LBMA Responsible Au Guidance and the LBMA Responsible Ag Guidance.
LBMA Refiner's Compliance Report
Silver (Ag)

In addition to jewellery, silver and its compounds are used in several major industrial applications, electronics and imaging industries being by far the most important. Silver is also used in catalysts, mirrors, metal bearings, soldering material, coinage, batteries, dental alloys and photovoltaics.
Umicore Precious Metals Refining has a production capacity of more than 2,400 tonnes of high purity silver per year, making it one of the world's largest silver refineries. Silver is produced as 99.99% granules and London Good Delivery bars (25 kg). 
Gold (Au)

The most malleable of all metals, gold is primarily used in the jewellery industry. Increasingly important areas are electrical contacts and connectors for telecommunications and electronics. Since gold never corrodes or tarnishes, it is perfect for conducting electric current, even if it is very weak.
At last, it has historically provided investors for a safe haven.
In June 2013, Umicore was one of the first London Good Delivery gold refiners to pass the London Bullion Market Association (LBMA) Responsible Gold audit. This audit confirms that Umicore Precious Metals Refining's activities in Hoboken comply with the LBMA Responsible Gold Guidance.

The guidance provides a mechanism through which gold producers can demonstrate that their gold has been extracted in a manner that does not fuel conflict or the abuse of human rights. The audit builds on existing good practices and internationally accepted benchmarks such as UN Guiding Principles on Business and Human Rights.

Through mutual recognition of other industry initiatives, Umicore Precious Metals Refining has also been listed as Conflict Free Smelter by the RMI (Responsible Minerals Initiative), former EICC (Electronics Industry Citizenship Coalition).

Umicore Precious Metals Refining in Hoboken is hence on the Conflict-Free Smelter list.

Our production capacity for gold exceeds 100 tonnes per year, under the form 99.99% grains and London Good Delivery bars (12.5 kg).
Platinum Group Metals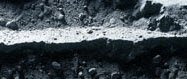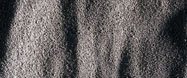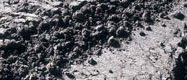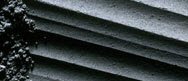 The Platinum Group Metals are a group of six rare metals: platinum, palladium, rhodium, ruthenium, iridium and osmium. By virtue of their unique chemical properties, Platinum Group Metals are often used as a chemical catalyst in industrial processes and automotive and industrial pollution abatement. Resistance to corrosion and tarnishing, combined with mechanical strength and hardness, make the Platinum Group Metals suitable for highly demanding applications, such as glass fibre and high purity glass industries, surgical instruments, electrical contacts and laboratory equipment.
The production capacities of Umicore Precious Metals Refining for platinum, palladium and rhodium are respectively 25, 25 and 5 tonnes per year. All these metals are produced in the form of a high purity powder (minimum 99.95%), known as "sponge". Iridium and ruthenium are also available as a powder / sponge, with a purity of 99.95%.
Umicore is associate member of the LPPM (London Platinum & Palladium Market) via Umicore AG & Co and complies with the LPPM Responsible Sourcing Guidance for Pt & Pd.  
LPPM Refiner's Compliance Report
For more information, please contact preciousmetals@umicore.com.